Basic information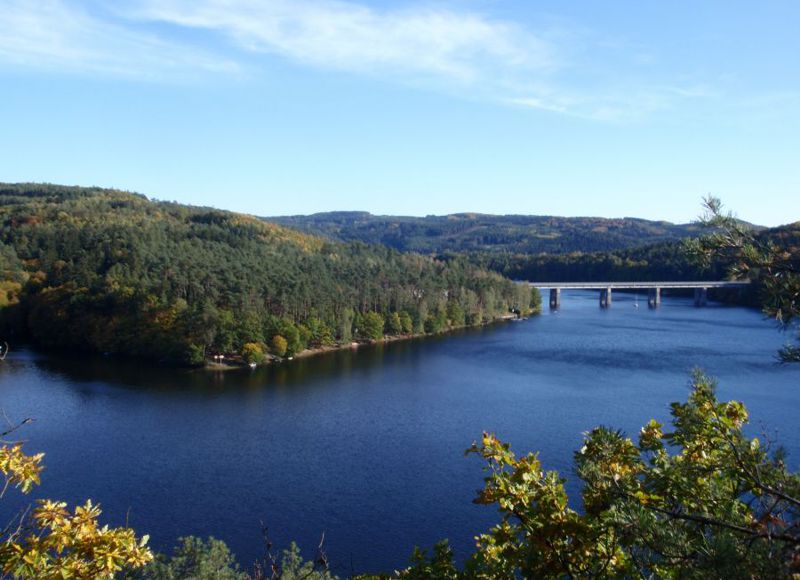 The Woodland Campsite Nebřich is situated on the bank of Slapy Lake, about 45 km south of Prague.
It is characterised by a peaceful and shady woody environment and the area is also divided by bushes. Staying in our Wood Campsite is more like camping in the wild than in many other campgrounds.
On its eastern side, the campsite is loosely linked to the surrounding woods, while its western border comprises a roughly 150 m long sandy beach with easy access to the water. 

The campsite is equipped with new hygienic facilities, which, in addition to a sufficient number of toilets, also include washrooms with hot water and showers and, of course, outdoor sinks for washing dishes and for making use of the drinking water.
There is also a refreshments kiosk, a tennis table, a boat rental option and a children's playground that includes a climbing tower, a slide and a sandbox. In the adjoining bay there is also the Napalubu  cabin cruiser rental and in the immediate vicinity of the camp you will find the adrenaline Slapy Rope Park, which is one of the largest in the Czech Republic. 

The wider surroundings of the campsite offer many other sporting activities and also such tourist destinations as VZ Měřín (an aquacentre, bowling, a sauna and squash), together with horseback riding in Jablonné nad Vltavou, steamboat trips, Jablonná Château and many more - see the Links. 

The campsite is ideal for family recreation holidays. Our frequent visitors also include fishermen, cyclists, divers and tourists. We do not have any animation programmes nor any discos here; our camp is sought after for its authentic and peaceful natural environment (i.e. if you are looking for exuberant and noisy night entertainment, choose some different place, please). 

We offer accommodation in our caravans or you may arrive with your own tent or caravan. Before visiting please read our detailed Operating Rules and Price List. 

The camp is always open from the beginning of May to the end of September. 

We are looking forward to your visit!